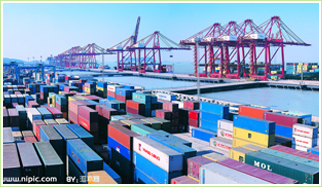 Consignment notes a type 8 Alliance. Which the original triple, a copy of the five joint. Triple the original has the same legal effect.
First Alliance, a joint: the original three, blue, as the shipper together. As a freight shipper to pay for goods and the transport of goods by the carrier's certificate.
Second joint, B together: the original one, green, in order to finance joint. As a proof of receipt of goods freight to pay the financial sector.
The third joint, C joint: a copy of 7, white, for the first carrier together. Leaving from the first carrier to its financial sector as the settlement evidence.
The fourth joint, the small joint: the original two, pink, for the consignee together. The consignee in the destination station.
The Fifth Alliance, the E Union: a copy of 4, yellow, for the delivery of the goods together. Extract the consignee when the goods of this joint signature retained by the carrier, as the goods have been delivered to the consignee's certificate.
6th Alliance, have been together: a copy of 5, white, for the purpose of Union Station. Retained by the destination station the airport can also be associated as a third carrier, the carrier from the third left with its financial sector as the settlement evidence.